Well, it's been about 2 weeks of not knowing the day of the week and not putting on real pants unless absolutely necessary. But, winter break is almost over and we all have to start thinking about what we will do on the first day or two back to school. I know everyone will be tired (hello, ME) but here are some ideas for after winter break that will keep you and your students going while you get back into the swing of things.
This post contains affiliate links. As an Amazon Associate I earn from qualifying purchases. These commissions help support the blog. All opinions are my own.
Check In
Two weeks is a long time, and it's important that my students have the opportunity to check in with me after such a long break. A lot has probably happened since I saw them last, so I try to give them plenty of opportunities to share some things that happened over break.
One way to check in is to have students leave me a message on our chart paper. This is a regular routine that we do – I put a question on our easel and they use a sticky note to answer it.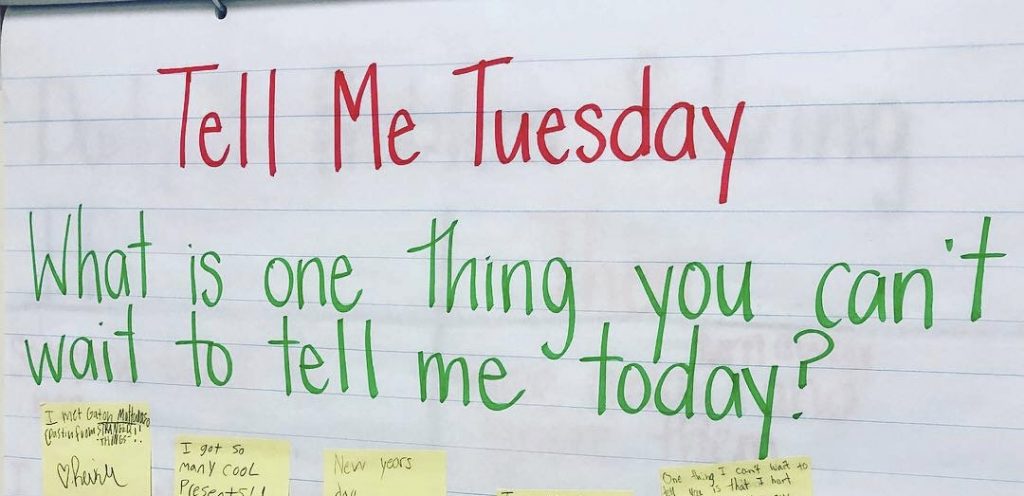 NOTE: I take great care not to assume the break was great for everyone. Some kids were probably not looking forward to it and are glad to be back at school for varying reasons. I just like to give them all an opportunity to share whatever they would like about our time away.
Another way to do this is using Morning Meeting time to share something verbally. I usually ask them to pick one thing they want to tell everyone and we use our regular Morning Meeting protocol (whoever has the Koosh ball does the talking) to share. They are allowed to pass if they would like. This gives everyone a second opportunity to share and sometimes eliminates everyone trying to talk during class time! Sometimes.
Refresh Expectations
Inevitably, everyone has forgotten all of the expectations for each part of the day: starting the day, Morning Meeting, Daily 3 – you name it, those expectations need a refresher. Typically, on the first day back from break I spend a few minutes helping students remember what we are all doing here. This usually takes less than 5 minutes per routine, and pays off when I don't have to stop 100 times to remind everyone what they've known since the second week of school.
Reflect and Look Forward
My students might get sick of reflecting on their work and what's going on in our classroom. We reflect after math tests, writing assignments, and every. single. Friday. But, I keep asking them to do it, because it's important and they learn about themselves every time! It's also a great classroom tool because I can gather information on how they are perceiving their own progress and also how they are feeling about the year so far.
This is a set of mid-year surveys that I have my students do either right before or after winter break. It gives them the opportunity to reflect on how things are going in math, reading and writing, as well as check in on goals they set at the beginning of the year. I also peek at all their surveys and take some notes for my own information. You can grab these surveys for your classroom right here.
These surveys do take a few minutes to complete, but the information is worth it and my students are always (mostly) honest. It's a great way to check in after a two week winter break!
Goal Setting
One thing that always gets my students started on the right foot for the second half of the year is some goal setting. First, we talk about what goals are and why we have them. (Hoping this is just a refresher from the rest of the year, but they forget a lot over these two weeks, you know?)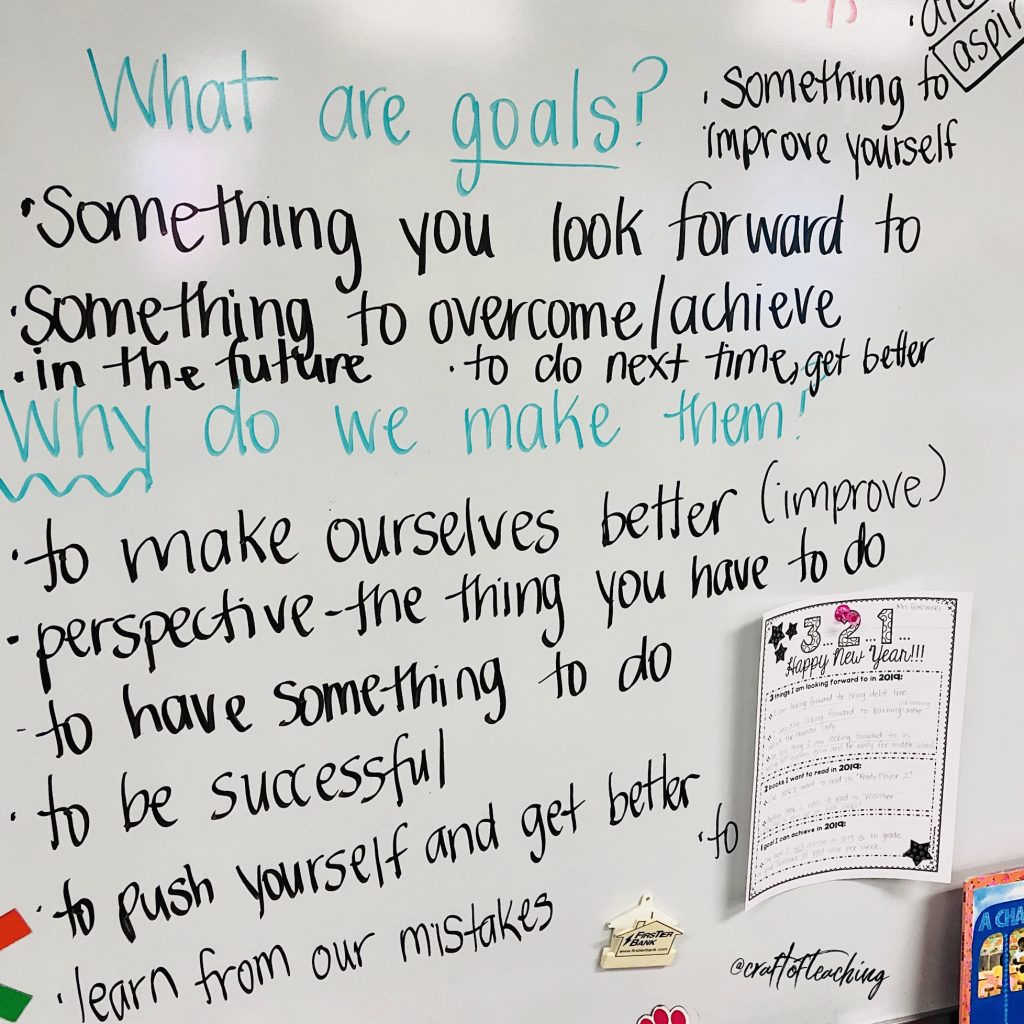 Do Something Fun!
No one is ready for a full day of seat work or really, a full day of anything, right? So have some fun and do something silly or artsy or kinesthetic to keep you and your students happy! Last year we made these fun "Ways to Make 2019" posters during math time.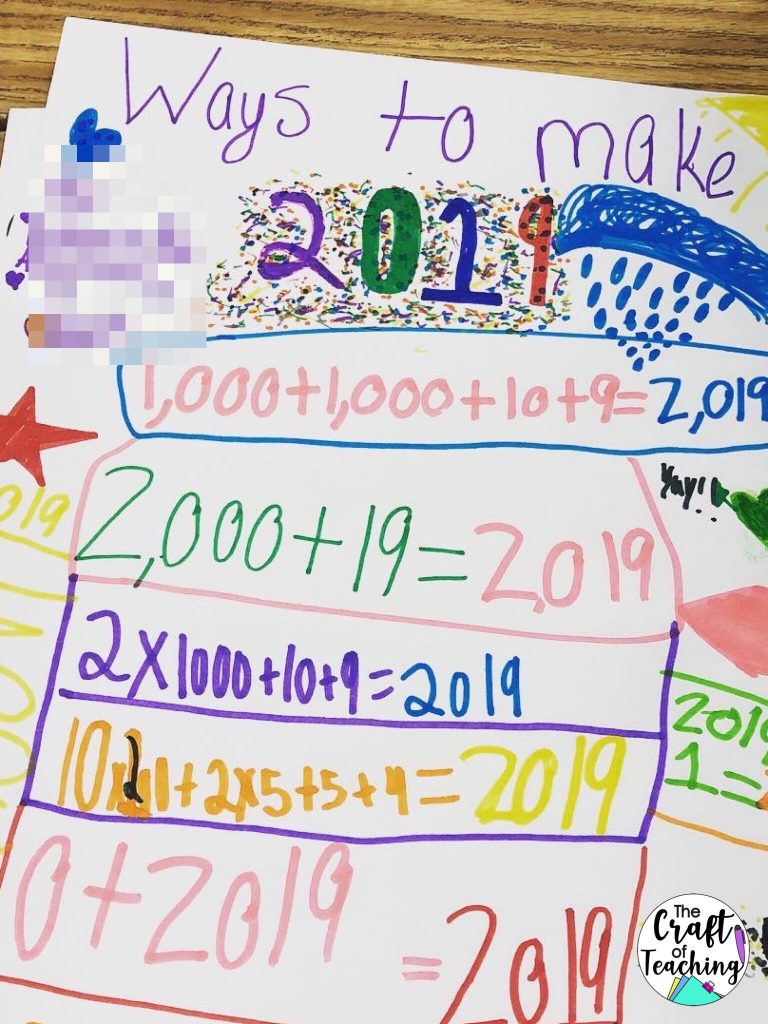 I gave them about 15-20 minutes to think of as many ways to make the number 2019 as they could. It was fun and (relatively) easy and they loved decorating their work!
I also think reading aloud a fun picture book is a great first day back activity! Just in case anyone is grumpy (not me of course!), I think this year I will read Grumpy Monkey by Suzanne Lang. The gist of this book is that monkey is definitely grumpy, but he tries to convince everyone he isn't. They all give him advice. And in the end, he decides it's ok to be grumpy for a bit anyway. I LOVE this book! The pictures are great and the lesson is applicable for everyone. Grab yourself a copy at the link below!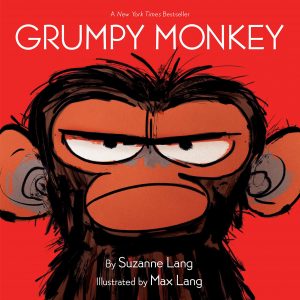 Well, that's about it….our first day back in a nutshell! Here's to an uneventful, fun, and productive day for everyone headed back to school. Enjoy!