Like it or not, August is here and school is around the corner. You might be asking yourself, "What activities should I do in the first week of school???" After more than two decades in the classroom, I'm so glad to have found a new, fun, and exciting first day of school activity!! I'm so excited to introduce you to….the collaborative poster!
This post contains affiliate links. As an Amazon Associate I earn from qualifying purchases. These commissions help support the blog. All opinions are my own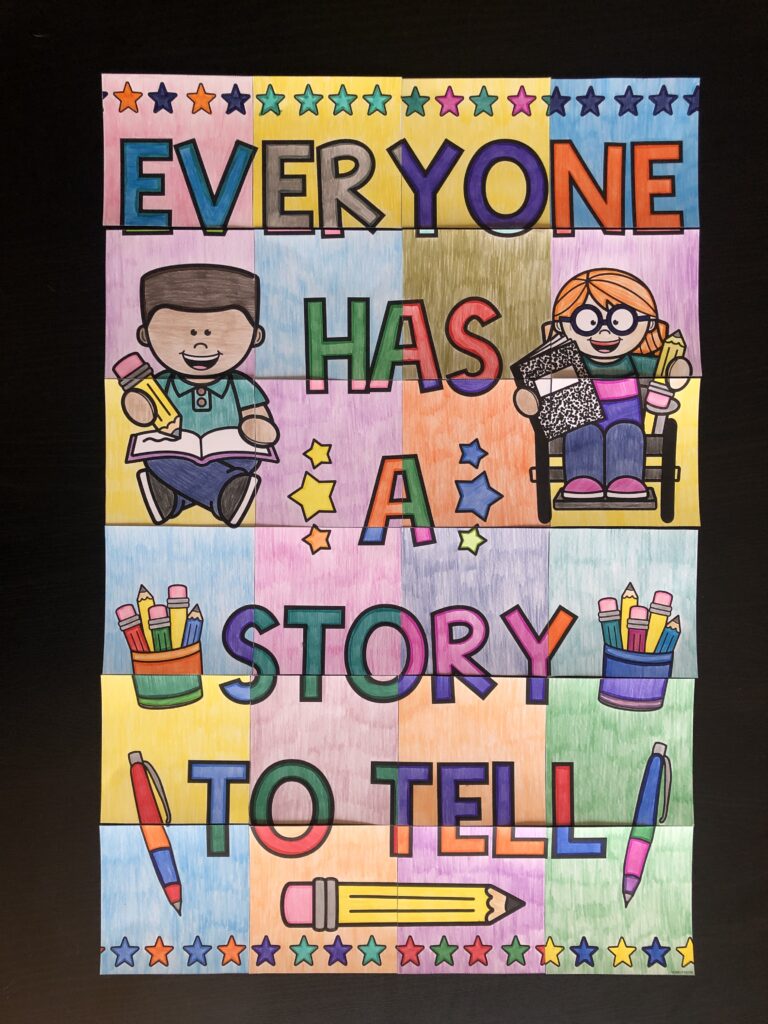 Collaborative posters are perfect for:
hallway displays
door decorations
bulletin boards
and more!
How Do Collaborative Posters Work?
Collaborative posters are super easy to make! Each student gets one piece of the poster (they come with different numbers of squares so you can get the one that fits your class), they color the piece however they like, and then the teacher uses the poster guide to put them together. It's easy peasy!
Fun First Day of School Activity
One thing I am most excited about is using collaborative posters as book companions! One of my favorite back to school books is "Mrs. Spitzer's Garden," by Edith Pattou. It is a super cute metaphor – the classroom as a garden. Each year she gets a new group of "seeds" and has to determine what they need to grow and thrive.
Every year my students realize the metaphor and we talk about how all the seeds needed different conditions to grow, just like them! After we read the book, we make an anchor chart with the title, "What do YOU need from your teacher?" I let them talk to a partner and then each one adds their own needs to the chart on a big sticky note. This activity is a great way to start to get to know your students and let them know that you want their input and feedback.
After making the anchor chart together is the perfect time to create their first collaborative poster!
Later in this post, you'll find a link to a FREE back to school ebook. In there, you will find this FREE collaborative poster that pairs perfectly with "Mrs. Spitzer's Garden!"
What Else Can I Do?
Inside this resource is also an extension activity! After talking to their peers and adding their ideas to the anchor chart, you can gather more feedback from your students in this organizer. This is a great page to keep handy when you are wondering about how best to help a student!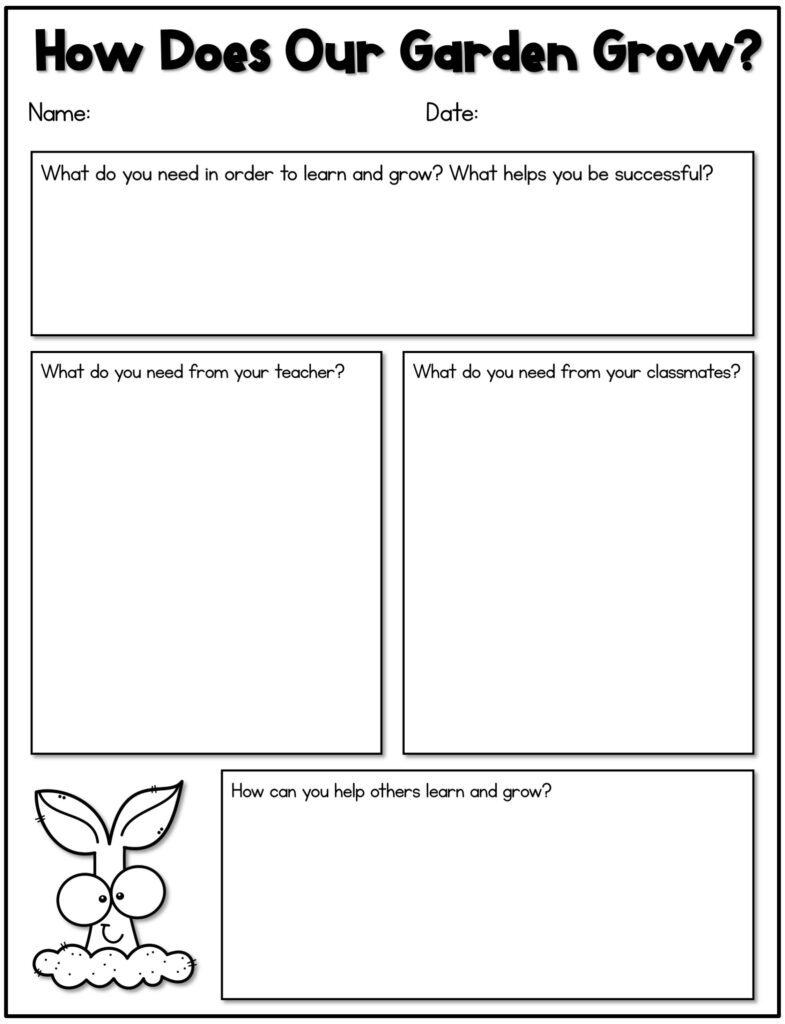 Once you get hooked on collaborative posters (like I am!) you can even use them as extensions for social-emotional learning lessons, as a jump start to your new writing unit, or connected to your other favorite picture books. I plan on using them for brain breaks, fast finishers, and anytime we need a little break from our guaranteed and viable curriculum.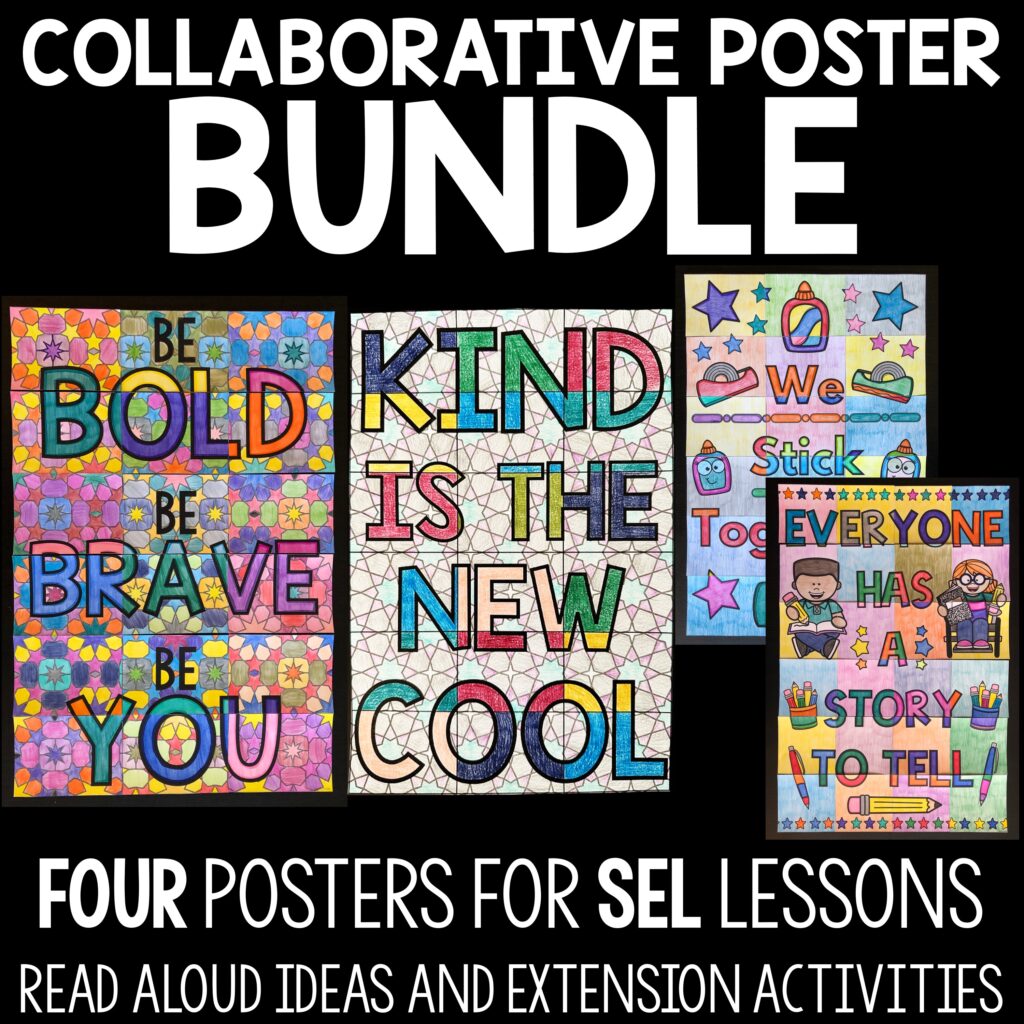 Ok, I'm Hooked! Now what??
Yes! I knew you would like them as much as I do! Your next step is super easy! All you have to do is download this AMAZING (and free) back to school ebook. In the ebook, you will find so many ideas for getting your school year off to the best start, including the How Does Our Garden Grow Collaborative Poster Freebie. That freebie will give you everything you need to make your first collaborative poster with your class! Every page in this ebook has a free resource you can download and use right away. Click the picture below to grab your copy of the ebook!
last, but not least!
I hope you enjoy this fun first day of school activity! If you try collaborative posters in your classroom, I'd love to see how they turn out – tag me on Instagram @craftofteaching. I hope you have a fantastic back to school season!
If you need more back to school ideas, be sure to check out this post as well. Thanks for reading along!

Looking for More Ideas?
Check out even more great ideas for back to school here! So many teachers are sharing about their free resources and back to school tips.