It's Valentine's Day and love is in the air! (Just hopefully not in your classroom, right???) A few of my teacher-blogger friends and I are sharing the love this V-Day by bringing you a fun giveaway. Check out the post below to see the things teachers love and can't live without….and then enter to win one of everything on the list!
This post contains affiliate links. As an Amazon Associate I earn from qualifying purchases. These commissions help support the blog. All opinions are my own.
Mr. Sketch Markers
If you are making an anchor chart, there's nothing better than Mr. Sketch! Not only do they have the best vibrant colors, but they smell amazing too. (Personal favorites: mint and grape!)
Flair Pens
It's an age old question, isn't it?? Flair pens or Ink Joy? For me, it depends on the task! If I'm grading, it's Flair Pens all the way. I love all the colors they come in.
Scotch Laminator
If you are working on a project at home, nothing beats a personal laminator!
Dry Erase Pockets
Dry erase pockets are one of my most used classroom tools. My 5th graders use them for everything from math problems to writing assignments. They love having their own dry erase board and markers to keep in their desk and use whenever they need to!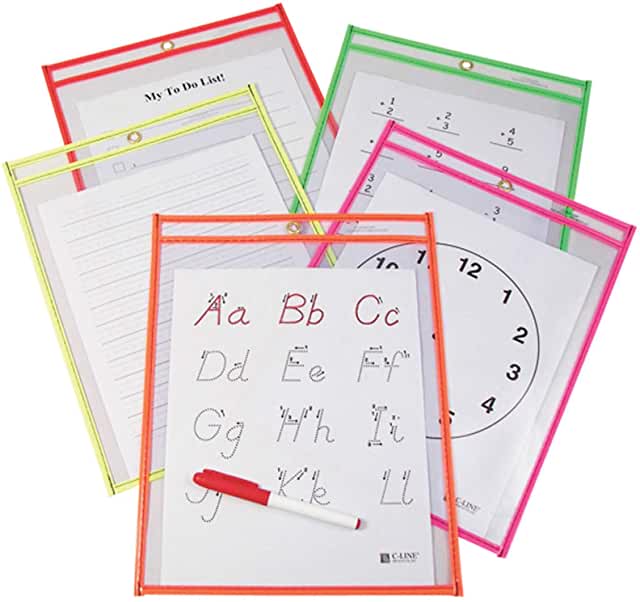 Dry Erase Markers
You can't have dry erase pockets without dry erase markers! My class loves to choose different colors, but we all know that black is the best one – it is always dark and wipes away the best.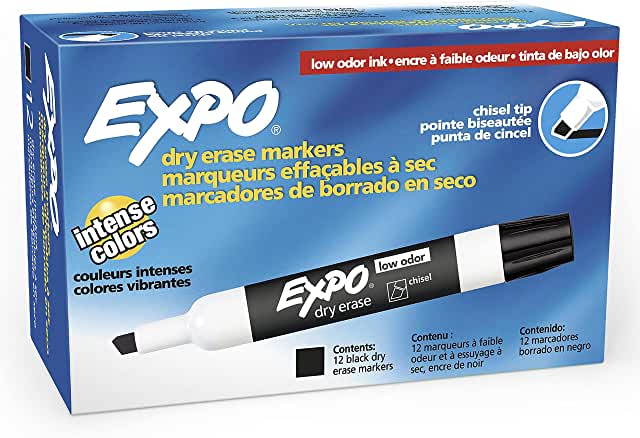 Astrobrights Paper
Everything is more fun when your paper is neon! I use Astrobrights paper for printing task cards, classroom posters, and anything I want to give a pop of color!
Ticonderoga Pencils
Do I really need to say more? These pencils are hands down the best and they don't mess up the blades of my Classroom Friendly Pencil Sharpener. (Want a pencil sharpener for yourself? Check out Classroom Friendly Sharpeners and use code TCoT10% at checkout for 10% off your order!)
$50 TPT Gift Card
It is challenging being a teacher right now. The demands are great and the stress is at an all time high. A $50 TPT gift card can help you get high quality resources for your classroom without having to spend your own hard earned money!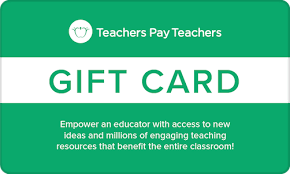 GIVEAWAY DETAILS:
Prizes: Things We LOVE prize pack including: Mr. Sketch Markers, Flair Markers, Personal Laminator, Dry Erase Pockets, Dry Erase Markers, Astrobrights Paper, Ticonderoga Pencils, and a $50 Teachers pay Teachers gift card.
Giveaway Organized by: Kelly Malloy (An Apple for the Teacher)
Co-hosts: An Apple for the Teacher, The Craft of Teaching, TheBeezyTeacher, Teach Me T, Jackie Crews, The Homeschool Style – Katie Ring, Star Kids, The Froggy Factory, Lockwood's Little Learners, Ms. K, Alina V. Designs and Resources, Kim Heuer, Simone, Angelica's Resources, and A Plus Kids.
Rules: Use the Rafflecopter to enter. Giveaway ends 2/21/22 and is open worldwide.
Are you a Teacher Blogger or Teachers pay Teachers seller who wants to participate in giveaways like these to grow your store and social media? Click here to find out how you can join our totally awesome group of bloggers!
a Rafflecopter giveaway
If you are looking for more teacher gifts for friend or family, check out this post and if you want more fun giveaways and teaching tips sent straight to your inbox, click here!
Thanks for reading and good luck in the giveaway!