There's nothing better than a great picture book on a snowy day! It's even better when you can do a fun activity to go along with that picture book. "Over and Under the Snow," by Kate Messner, is a great book for learning about language and practicing parts of speech. Keep reading to see how I used this book with my fifth graders to learn and practice parts of speech.
Graphic Organizer
First, I had my students make a graphic organizer in their notebooks. Just three columns – verbs, adjectives, and nouns. As a class, we reviewed each of those terms and added the definitions to our notebooks. You could really do any type of words you want them to listen for, I just chose these for the practice. (Check out the end of this post for a freebie that you can grab to save you a little time!)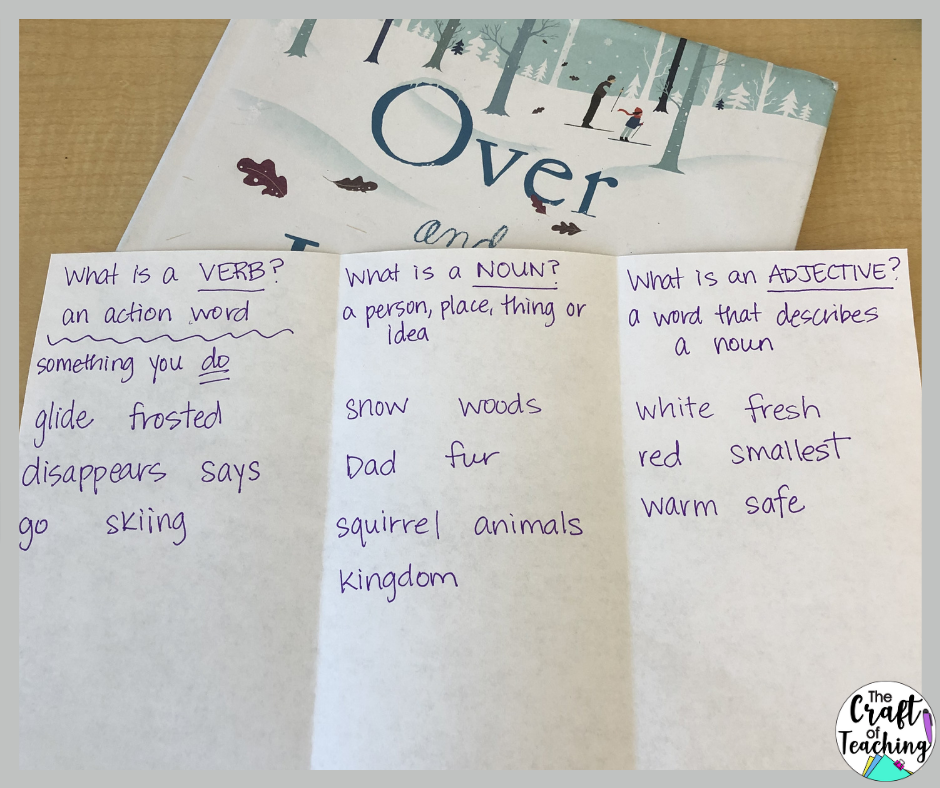 Interactive Read Aloud
Then, as I read the book aloud, we paused for them to talk to each other and write down different types of words they heard in the story. As a class, we started adding different nouns, verbs and adjectives that we heard in the story.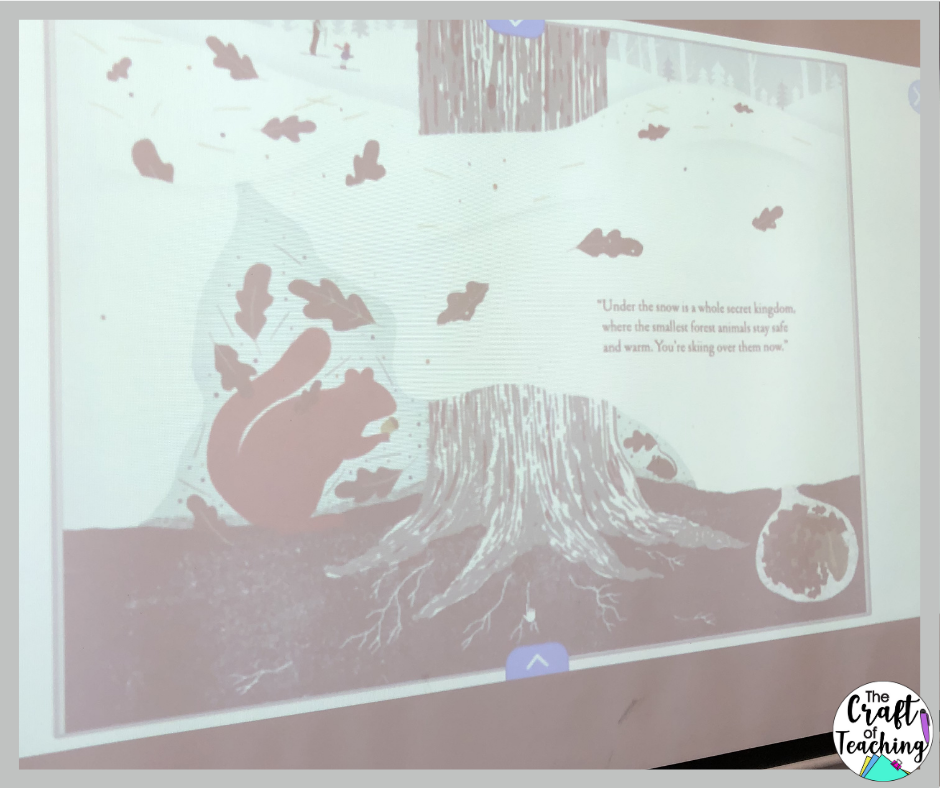 We did a few pages together, and then they worked with a partner to read the rest of the story and write down the words they found. (They were all able to read this book because it is on Epic! If you haven't used Epic!, my class highly recommends it.) They had a great time reading the story, and searching for the different types of words.
Digital Word Sort
After they had a chance to finish the book and write their words, we shared a few of the ones they found. Last, but not least, they got to show what they learned with a digital word sort!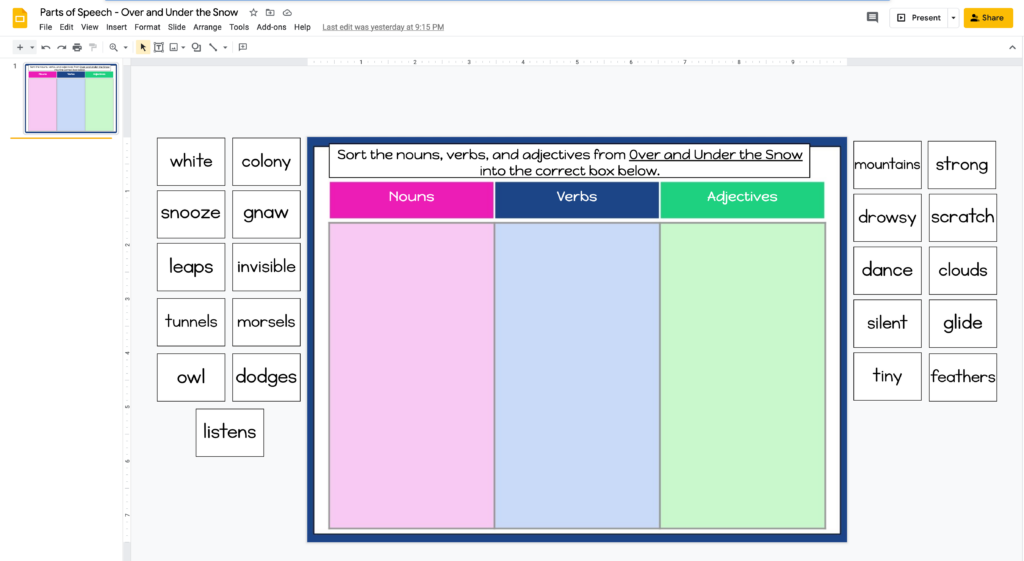 I was able to quickly see who needs a bit more practice and who knows these parts of speech! Plus, my class had a blast reading and analyzing words together. If you want to grab these for your own class, click the picture below. The are totally FREE!
Download Resource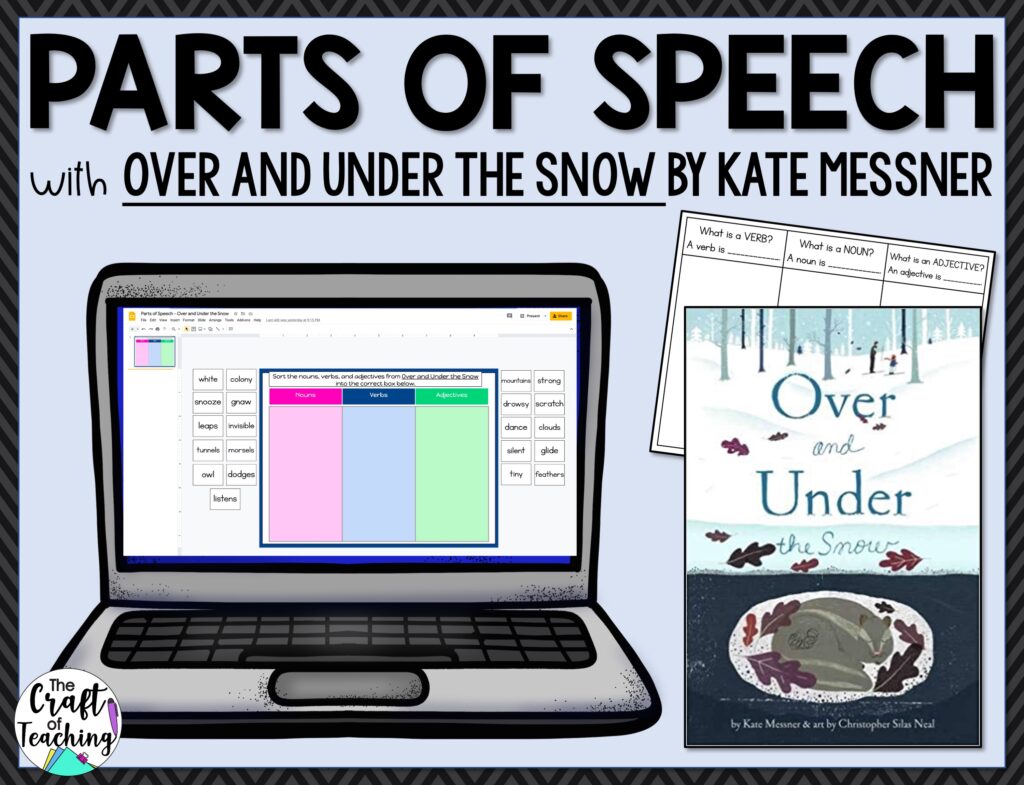 As an added bonus, our blogging team is sponsoring a giveaway. We have a wonderful prize package (valued at approximately $350) to share with one lucky winner. It will include the following items:
One copy of EACH book featured in our posts
A $25 gift certificate to TPT from Comprehension Connection
One $15 Amazon gift card from Picture Book Brain
A $10 Dunkin Donuts gift card from Miss D. Gunn
A $25 winner's choice gift card to Amazon, TPT, or Target from Amazing Materials for You
One $25 gift certificate to TPT from Sweet Integrations
A $25 gift certificate to Starbucks from The Craft of Teaching, and
One plush toy bear (to go with her book) from The Blue Brain Teacher
a Rafflecopter giveaway
Once you've entered the giveaway, check out all the other amazing ideas and mentor texts below!