Sometimes it seems like fifth graders are getting too big for some of the tried and true classroom strategies – but I'm here to say that they aren't! They love a good read aloud from their teacher and the rapt attention they give while listening proves it. If you are looking for the best back to school picture books for 5th grade, you've come to the right place. Here are 5 of my favorites…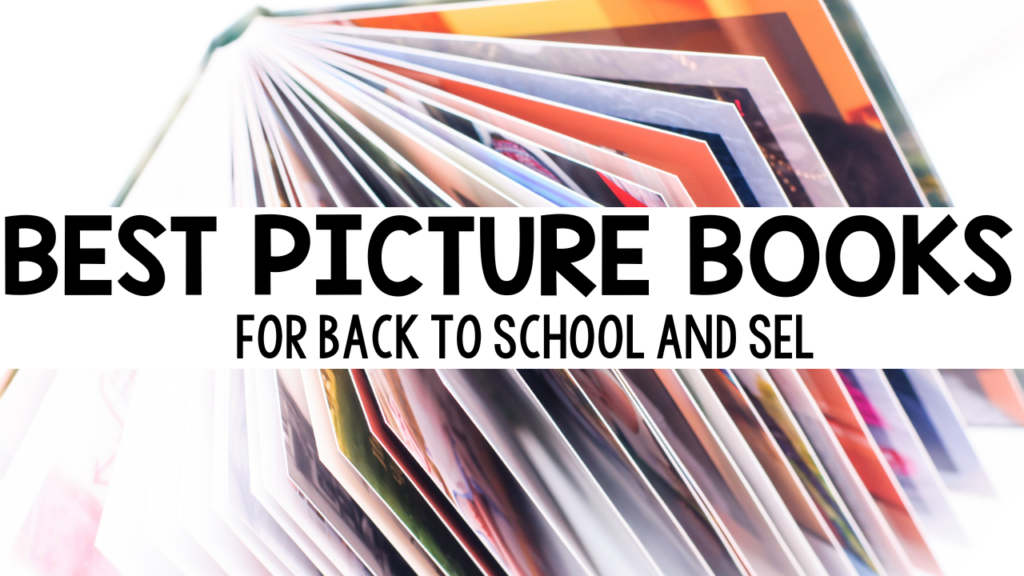 This post contains affiliate links. As an Amazon Associate I earn from qualifying purchases. These commissions help support the blog. All opinions are my own.
WHY USE PICTURE BOOKS?
Picture books are the perfect way to introduce and idea or topic in a quick, meaningful, and fun way. Students of all ages love to be read to, and reading aloud is an important part of literacy instruction! These back to school picture books can be used in a variety of ways, but I have found them to be an important component of my beginning of the year lesson plans. Each one has multiple ideas to be explored and many ideas that lead to powerful classroom discussions.
back to school picture book and activity #1
back to school PICTURE BOOK AND ACTIVITY #2
PICTURE BOOK AND ACTIVITY #3
PICTURE BOOK AND ACTIVITY #4
PICTURE BOOK AND ACTIVITY #5
Happy reading!
These back to school picture books are tried and true in my classroom – they are loved by my students and myself! I hope your students enjoy them as much as mine do.
Looking for more back to school ideas? Click here!
Want to see more collaborative posters? Click here!
If you would like to receive teaching ideas and resources straight to your inbox – click here to join our newsletter!