This is my favorite activity for teaching quadrilateral attributes! I look forward to using it every year. I have used this activity (or one like it) to introduce quadrilaterals to my class and help them to start determining the attributes of certain quadrilaterals.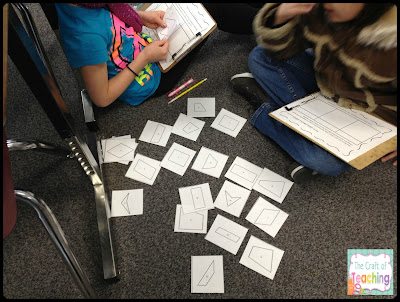 Teaching Quadrilateral Attributes
First, each team gets a bag with the shape cards inside. The directions are to sort the shapes in some way (any way) that makes sense to them. (I cut them apart ahead of time.)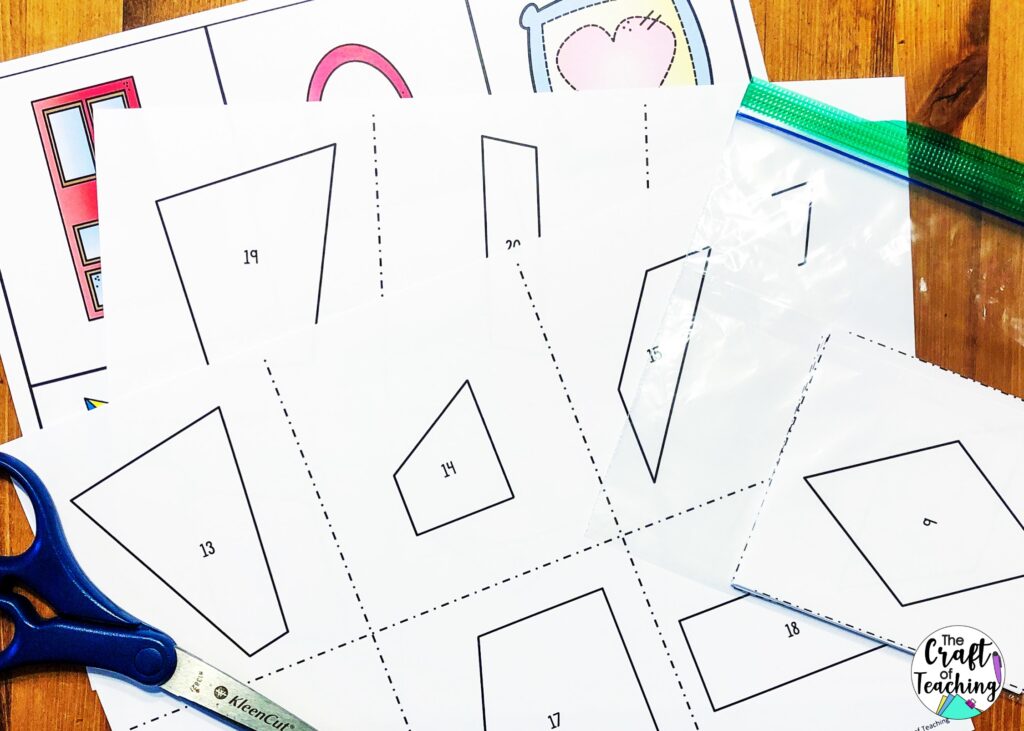 They could sort in any way they wanted, as long as they could explain it to me. (Except a category that was "shapes with 4 sides." Because they all had 4 sides. But you know I still had to say that to several teams…"A group won't work if ALL the shapes are in it, right?" Anyway…I digress.)
They sorted their shapes and then recorded their ideas on the graphic organizer. Each shape is numbered, so they can just record the number on their graphic organizer.
Most of the categories focused on names of the shapes that they knew, like rectangles and squares. But some teams dug a little deeper and found shapes with parallel sides, different types of angles and some started looking for shapes with sides that were all the same length, all different lengths and some sides the same.
After they sorted on their own, I asked them to sort using the names of different quadrilaterals. This would be a good activity to do after students learn the names and attributes, or as a preassessment to see what they already know.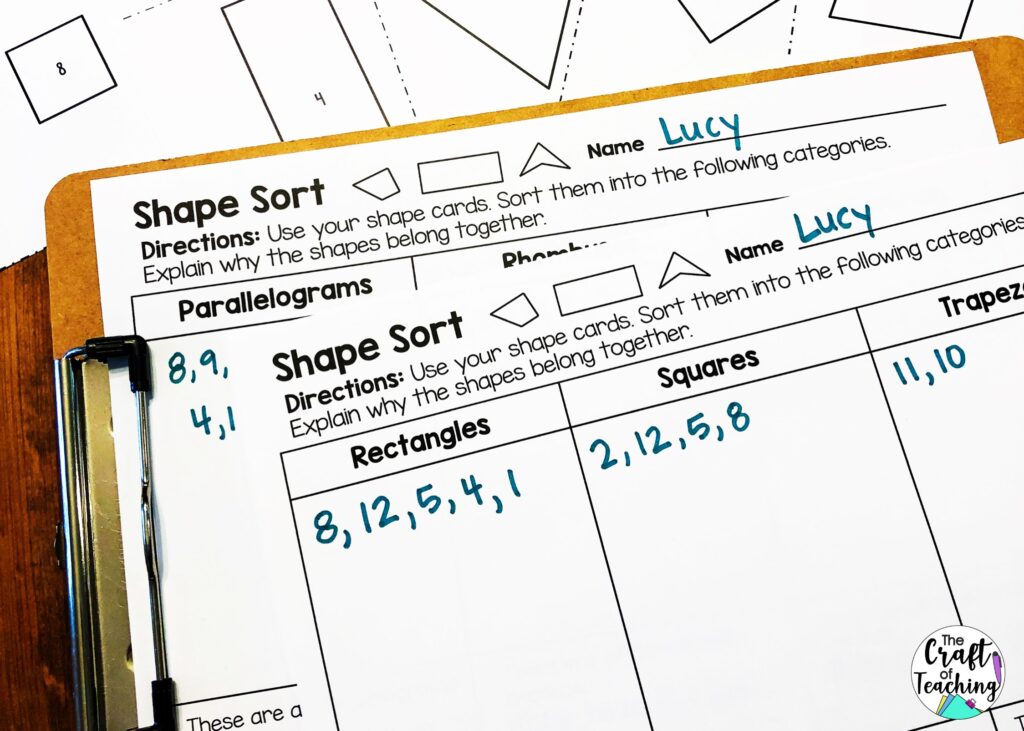 Overall, this activity is a great way to assess what they already know, and help plan for instruction on quadrilaterals and their attributes.
Resources for Your Classroom
If you are looking for a resource to help you teach quadrilaterals to your class, I have what you need! This activity pack includes all the shape cards you will need for the sort above, as well as sorting mats, reference sheets, differentiated note catchers, vocabulary posters, practice pages, and a quiz.
Check out the quadrilaterals resource here or by clicking the picture below. If you are also teaching about triangles, you can grab a money saving bundle right here!
Do you love the idea of using sorts as an instructional strategy? Check out this post about using sentence sorts in your classroom!
If you use this activity in your classroom, I would love to hear about it! Happy sorting!